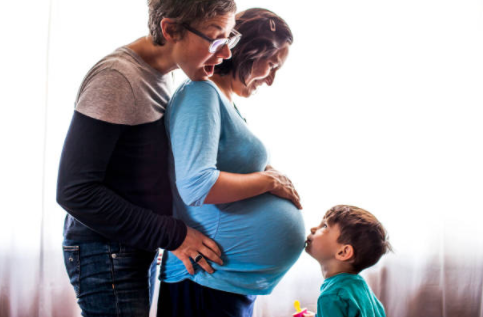 Becoming a parent is a transformative experience, and one that comes with many new responsibilities. Preparing now, before your little one's arrival, will make your transition to parenthood easier. Fortunately, there are a number of resources to help you along the way.
Take a class. One of the best ways to prepare is to take a class. There is a great deal of information available on the Internet, but if you can take a class in person, you have access to an expert who can answer your questions in real time.
Learn about breastfeeding. More than 80 percent of new mothers at Sentara Martha Jefferson Hospital breastfeed their babies, but it is important to research and determine for yourself what will work for you and your family. Take our free breastfeeding class or contact one of our lactation consultants at 434-654-8440 for more information.
Choose a doctor for your baby. Babies need frequent checkups and vaccines right from the beginning, so be sure to choose a doctor before your baby arrives. Doctors that care for babies include pediatricians and family medicine physicians. Many physicians will meet with you before your baby is born so you can be sure your choice is a good fit for you and your little one. Click here to find a Sentara provider.
Get your home ready for baby. Safety regulations for cribs, playpens and other items have changed significantly over the years. Most new cribs and mattresses purchased in the United States are safe, but if you are planning to use hand-me-down furnishings, or if you are unsure about any of the items you are considering, check the S. Consumer Product Information Safety Commission website
Take a tour. Visit the hospital before your baby's birth so you are familiar with where to park and where to check in. You can take a tour of Sentara Martha Jefferson in person or view our online tour for your convenience. During the pandemic, our live tours are suspended, but virtual Q & A Sessions are available.
Arrange for maternity leave. Make sure to arrange your leave with your employer and any coverage that may be needed while you are out. Babies don't always arrive on their due date, so make your arrangements early enough that everything is taken care of even if you are a week early. That will allow you to just focus on your new baby.
Consider using this tool from Postpartum Support VA to help you plan for the support you will need after baby comes.
Plan to attend local support groups once baby arrives or even beforehand, if needed, to decrease anxiety.
Welcome to Motherhood
Welcome to Parenthood
Out of the Blues
Consider arranging to have local Postpartum Doula Support. When you leave the hospital a support system is important, especially if you are new to town or do not have family in the area for extra support.
Should you need it, additional information and resources are available at WomensHealth.gov/pregnancy.