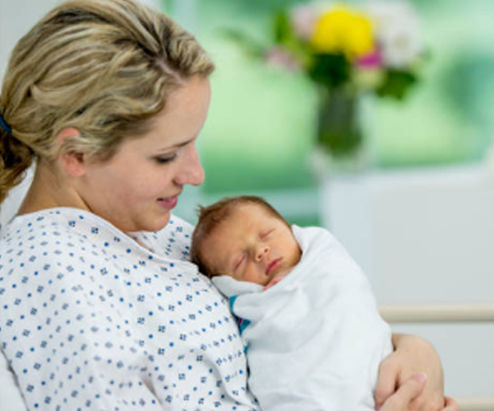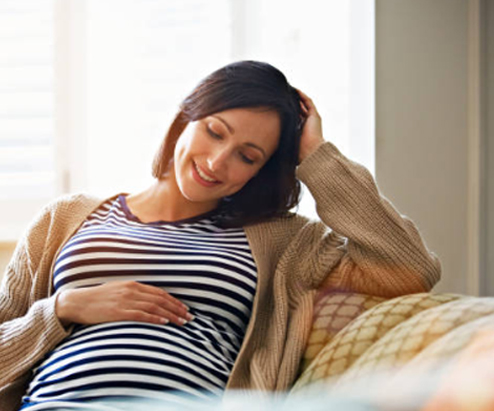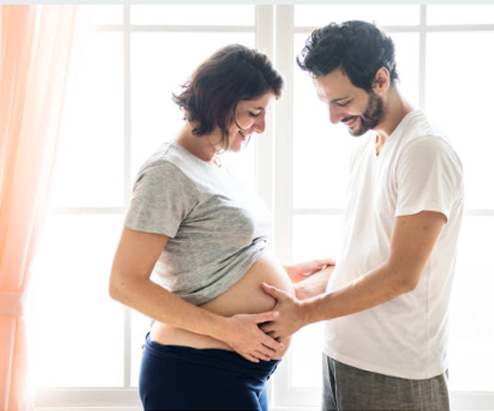 We know having a baby is a very important event in your life, and we want you to be able to share your joy with family and friends. However, having a large number of people in your hospital room can make it difficult to relax and focus on labor, recovery, and your newborn. 
While you are in labor at SMJH, you may designate one primary support people, who will receive special wrist bands allowing them access to support you throughout labor and delivery.  
On our postpartum and women's services unit, family and friends are welcome to visit unless you tell us otherwise. For the safety of you and our other patients, no more than one visitor may be present in your room at a time, and only one primary support person may stay with you overnight.  Your visitor must check in at the front desk of our secure unit, where a member of our team will contact you in your hospital room to verify that you are currently ready for a visitor.  
Children under 12 are not permitted on our unit at this time.
Your stay with us is relatively short, and you need time to rest and recover. In the weeks before your stay with us, consider who is important to have with you while you are in the hospital. You may want to ask that only your closest support persons are with you, and that other family and friends wait until you are home to visit.
These guidelines apply to COVID19 negative and/or fully vaccinated patients. All guidelines are subject to change at any time. We appreciate your understanding as we work to keep our patients, visitors, and staff safe.