Lactation Services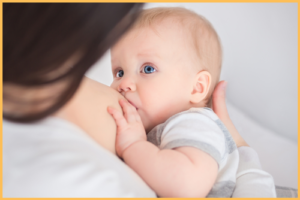 More than 80 percent of new mothers at Sentara Martha Jefferson Hospital breastfeed their babies.
At Sentara Martha Jefferson, International Board Certified Lactation Consultants are available to new mothers every day from 8 a.m. to 4 p.m. Our lactation consultants also provide one-on-one outpatient lactation consults to assist you and your baby with successful breastfeeding after you've gone home.
Breastfeeding supplies are available at The Lactation Corner, which is available in the Martha Jefferson Marketplace. This boutique offers a variety of items for new moms and their babies, including breast pumps for rent or sale, breastfeeding bras, baby clothes, books and more.
Many new mothers have additional questions as they embark on their parenting journey, and the experts at Sentara Martha Jefferson are available to help. The first step is to sign up for one of our free breastfeeding classes. For more information please call 434-654-8440.
Sign Up for Breastfeeding Class