More than 80 percent of new parents at Sentara Martha Jefferson Hospital breastfeed their babies.
At Sentara Martha Jefferson, International Board Certified Lactation Consultants are available to new parents every day from 8 a.m. to 4 p.m. Our lactation consultants also provide one-on-one outpatient lactation consults to assist you and your baby with successful breastfeeding after you've gone home.
Many new parents have additional questions as they embark on their breastfeeding journey, and the experts at Sentara Martha Jefferson are available to help. The first step is to sign up for one of our free breastfeeding classes. For breastfeeding support please call 434-654-8440.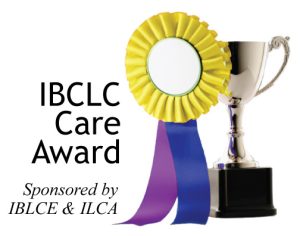 The 2022 IBCLC Care Award recognises hospitals, birthing facilities, birthing services, and community-based health agencies that hire currently certified International Board Certified Lactation Consultant (IBCLC) certificants and have a dedicated lactation support programme.