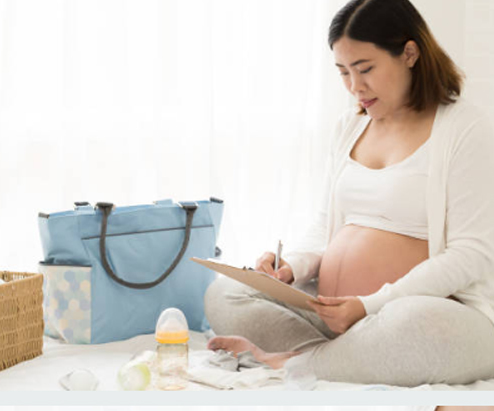 Packing a bag in advance will help you get out the door quickly and easily when you are actively in labor. Some items to consider when packing your bag:
Comfortable clothes for you, your birth partner and a going-home outfit for your new baby. Consider packing a robe, slippers or socks to make you feel more comfortable while you are recovering. Pack a nursing bra if you plan to breastfeed.
Toiletries. Pack shampoo, conditioner, body wash, toothpaste, toothbrush, deodorant, hairbrush, lotions, hair ties or hair clips, lip-balm, make-up, etc. Pack toiletries for your birthing partner, too.
Don't forget the camera, chargers for your phones, or a docking station. Free Wi-Fi is provided in the hospital.
Feel free to pack snacks. You are welcome to bring a small cooler to keep in your room. We offer a full service cafeteria and a Greenberry's coffee shop in the lobby.
An item to use for focus during labor.
A list of medications and vitamins you are currently taking.
Your valid state ID and insurance card.
If you plan to use a doula make sure to have their contact information
A car seat and appropriate outerwear for the baby to wear when leaving the hospital.